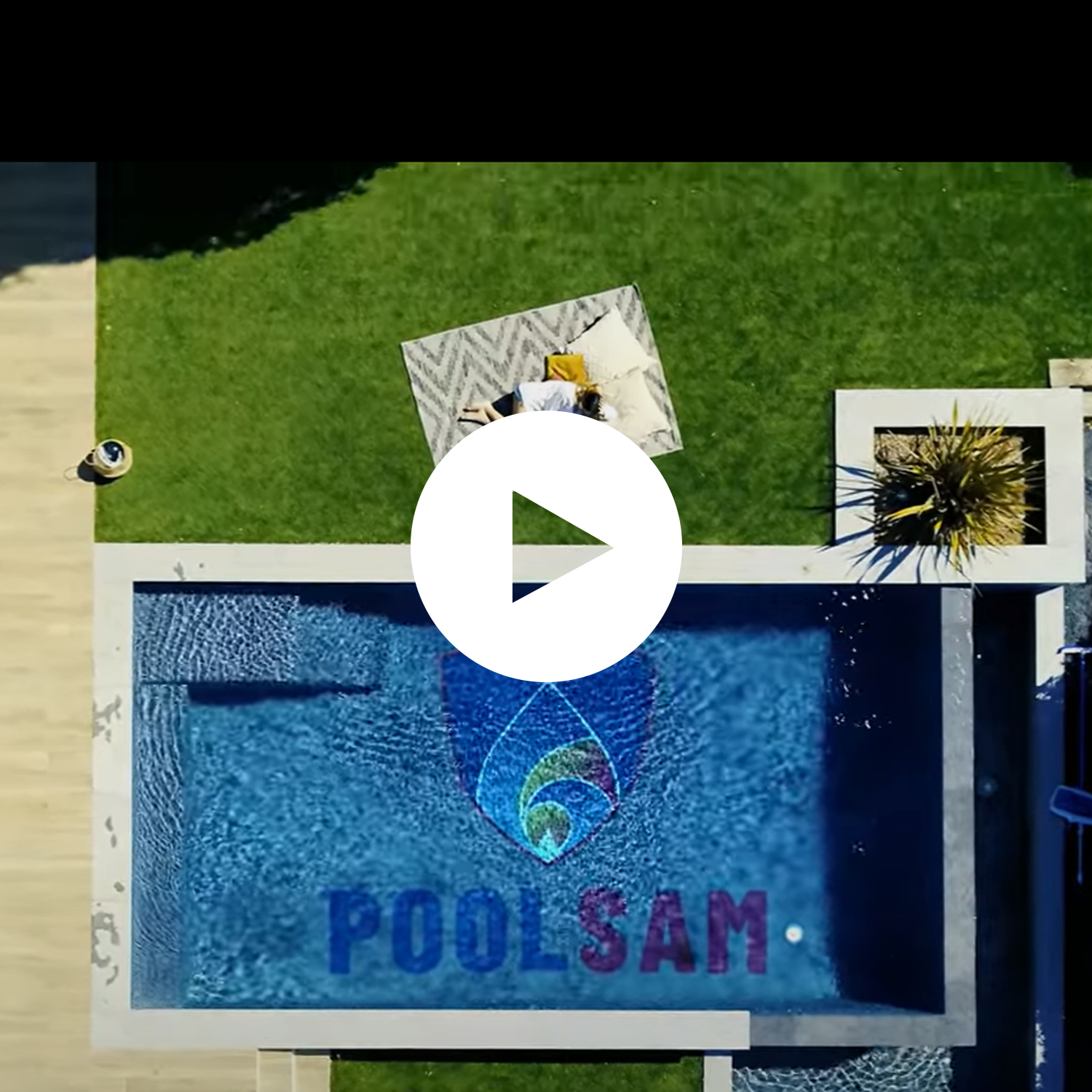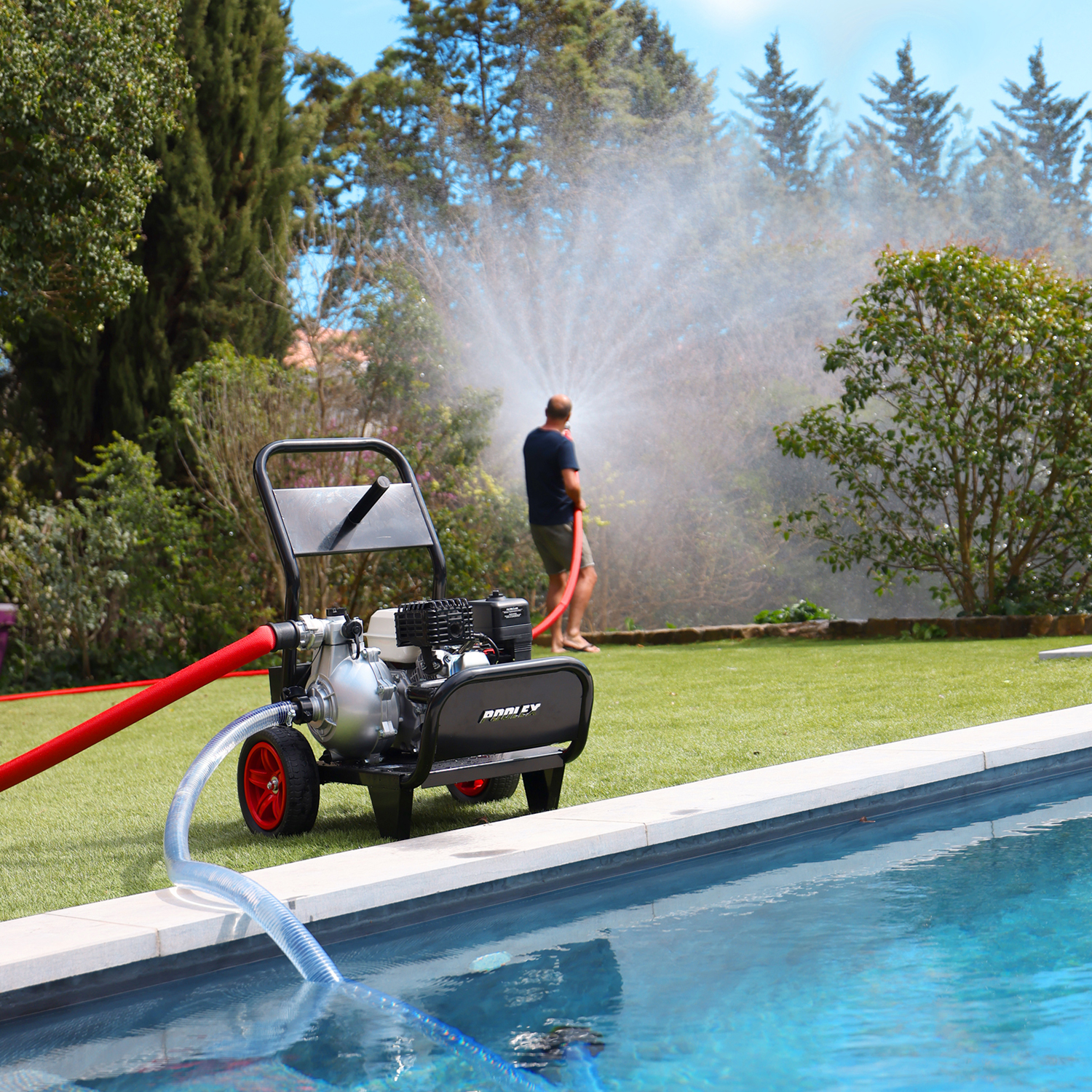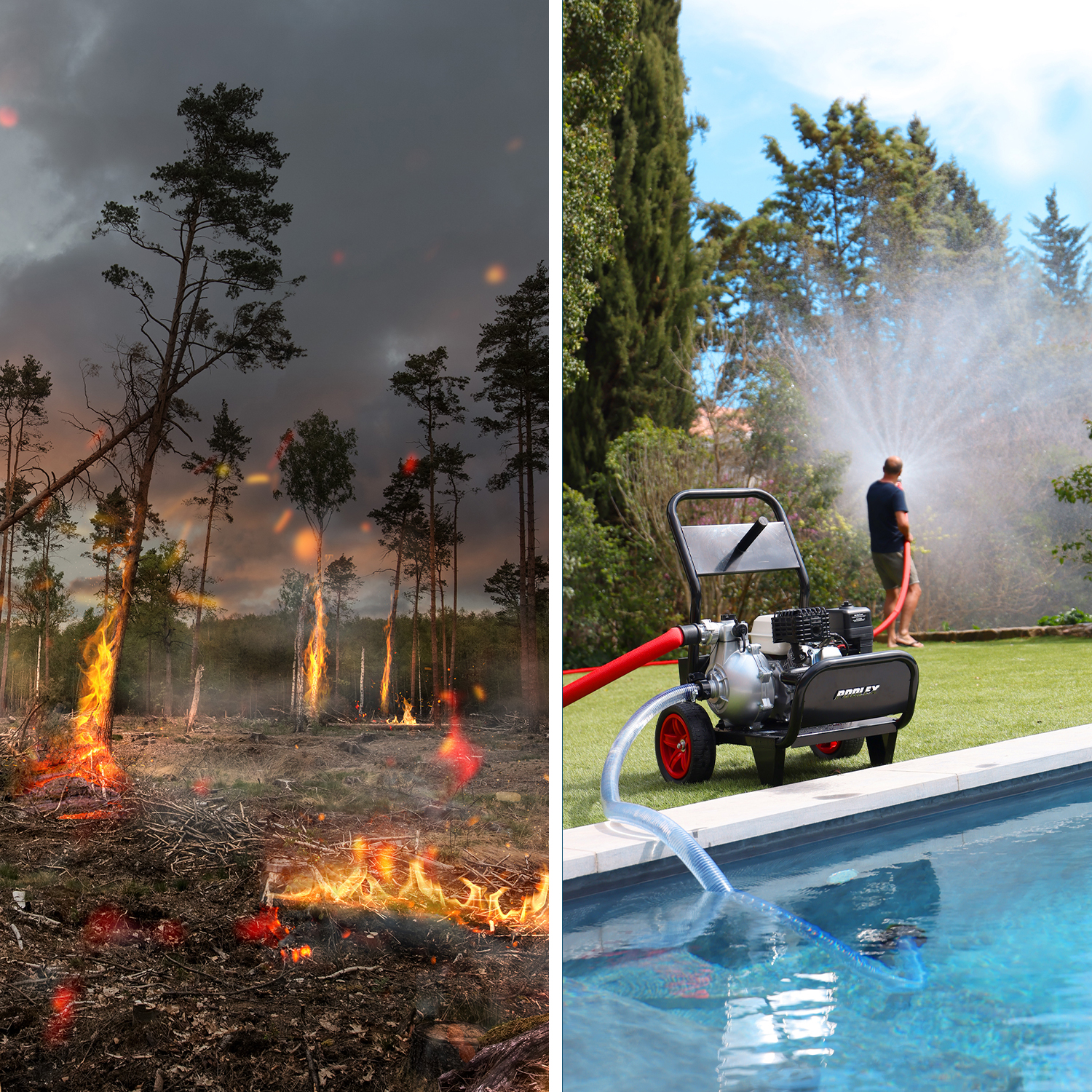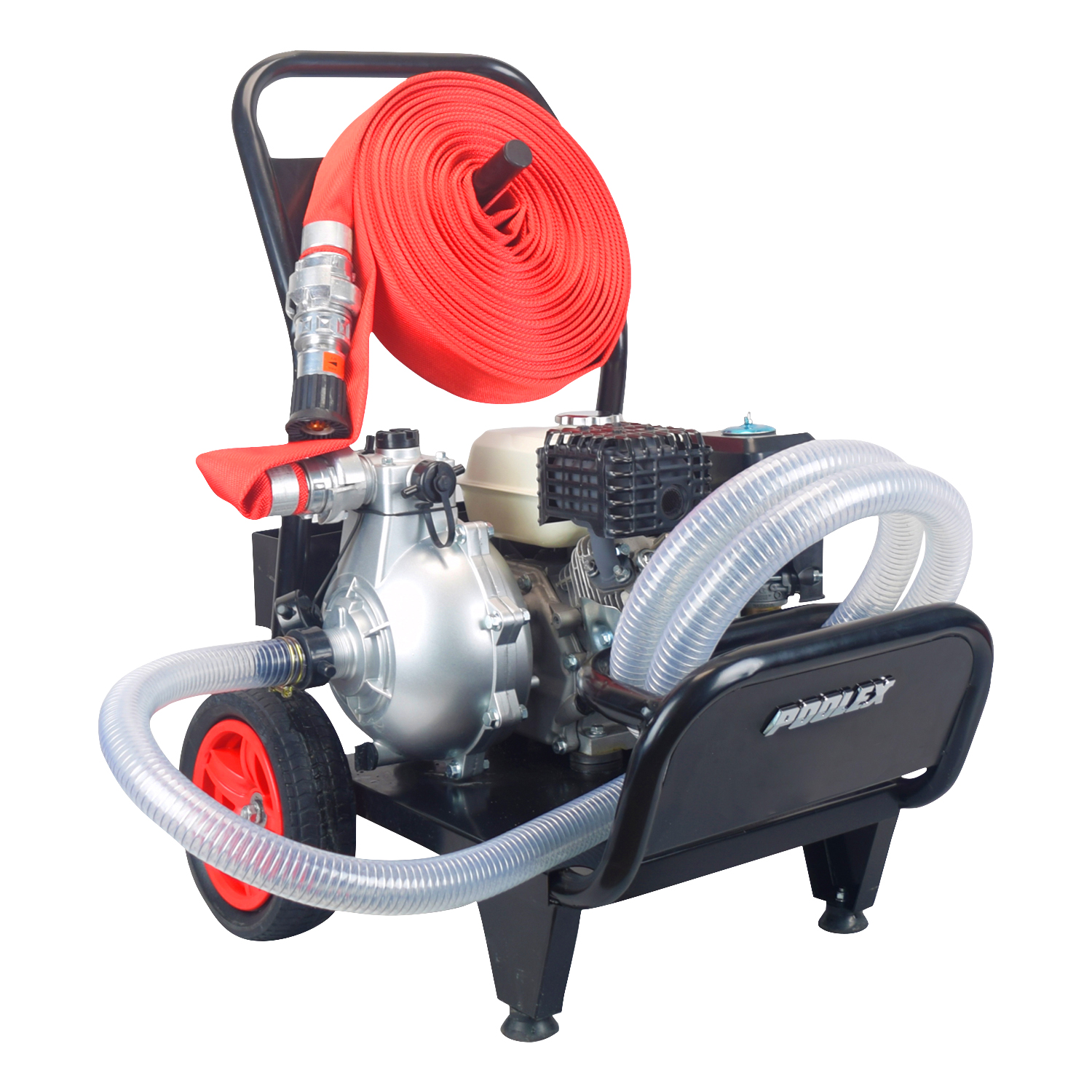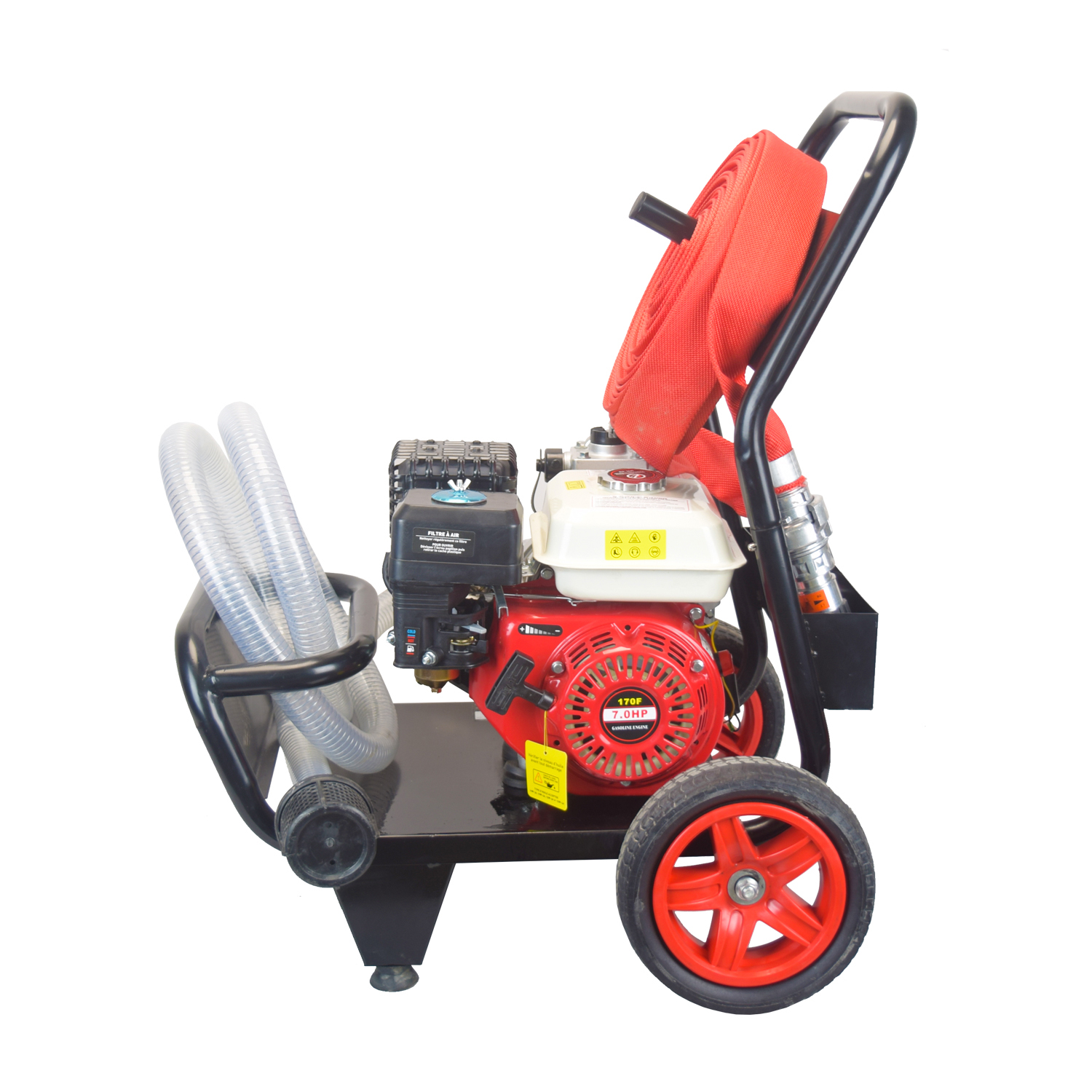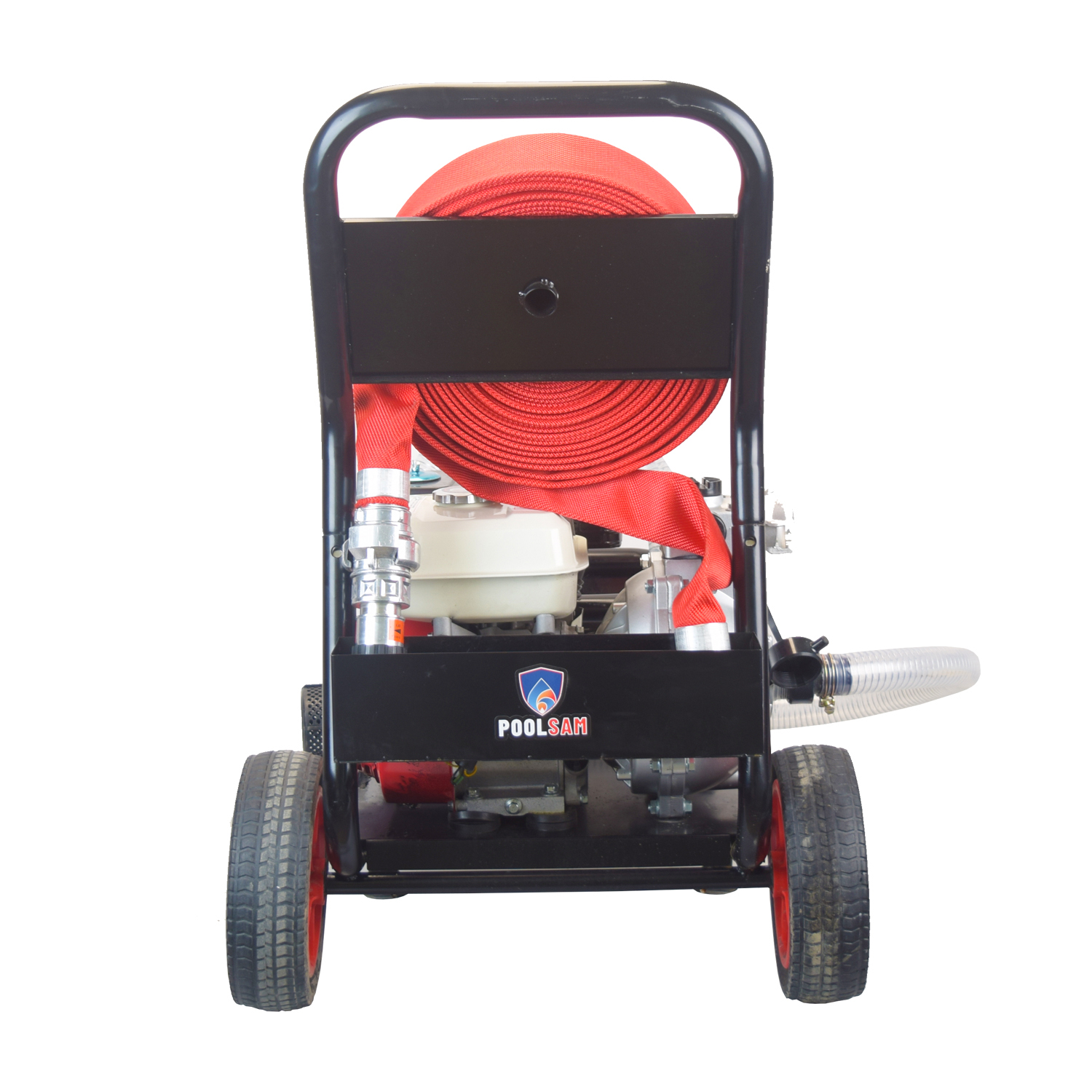 Swimming Pool Equipment
Pool Sam
Fire protection motor pump
4-stroke 7HP heat engine | Capacity: 16m3/h | Pressure: 7 bar
Attack / Defence

50m reach

4h autonomy
Why choose a Pool Sam fire protection motor pump?
You are aware of a fire risk that can happen near you?
As a matter of fact, your swimming pool can become your best friend in the event of a fire outbreak.
When using the Pool Sam fire protection motor pump, you immediately provide yourself with a protective shield.
Pool Sam is an emergency device that uses your swimming pool water to light off small fires or limit a fire outbreak while awaiting for the firefighters.
In 2022, almost 2 millions acres went up in smoke in Europe.
In case of emergency, CALL 112. Count 15 minutes on average for the firefighters' intervention. During this wait that can seem endless, your Pool Sam can be your shield. You can slow down the fire in its progression. You can also wet your dwelling's walls to protect yourself from heat and smokes.
More info on: feux-foret.gouv.fr
Your swimming pool supporting firefighters
A pool's average volume equals 4 to 5 canadairs.
A significant amount which you can count on while waiting for the firefighters. Take your Pool Sam by the pool, immerse the suction pipe, unroll the delivery pipe and you are ready in just minutes to slow down the fire outbreak from spreading.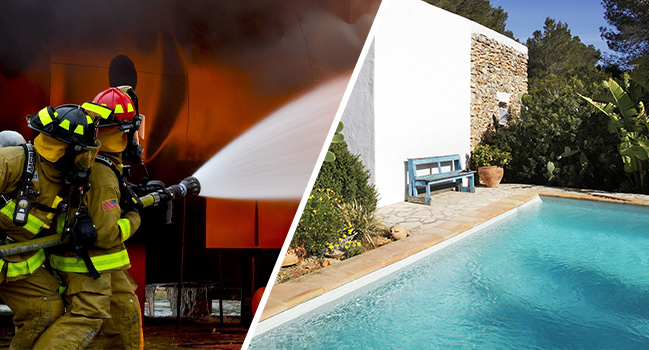 Protect yourself from fire outbreaks, heat and smokes
This Pool Sam fire hose comprises 2 operating modes. You can either target and stop a fire outbreak or spread water on your dwellings to protect yourself from heat and smokes when a fire is approaching.
WARNING: YOUR FIRST REFLEX MUST ALWAYS BE TO CALL EMERGENCY!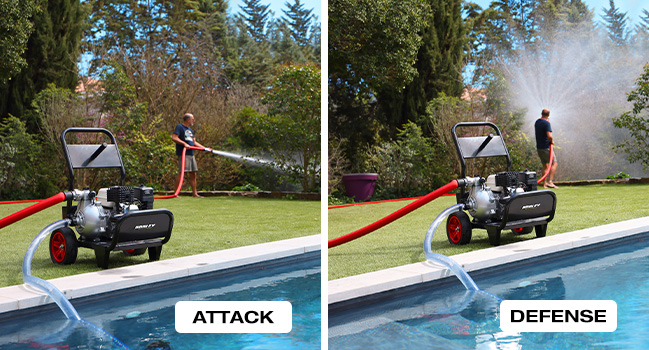 A motor pump that's easy to move in an emergency, a protection system that's quick to deploy
In an emergency, as a true shield companion, your Pool Sam moves around without any difficulty thanks to its carrier on wheels.
Two fixed feet at the front of the equipment ensure stability.
The suction and the delivery pipes unroll in an instant. You are ready in minutes to stop a fire outbreak and wet the area around your property.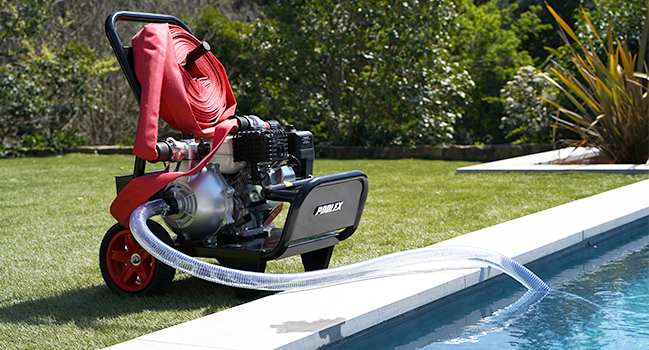 Protect your property up 50 meters
Pool Sam is equipped with a 25m suction pipe with a spread capacity of also 25m.
Once you have called 112, quickly unroll your fire protection device. With your swimming pool volume that equals that of several canadairs, you can keep humid a radius up to 50 meters.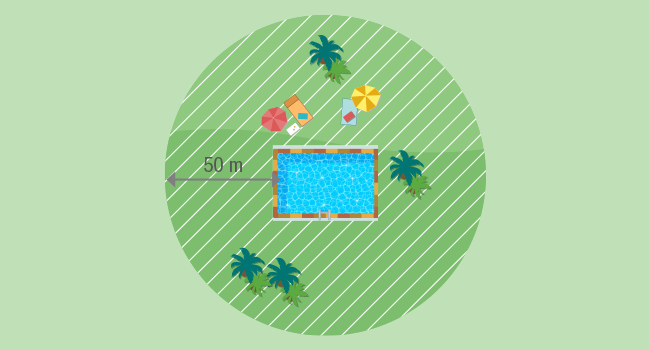 | Reference | PS-POOLSAM1 |
| --- | --- |
| Capacity | 7 HP |
| Fuel | Gas/Petrol SP95 - E10 |
| Oil | 10W30, 10W40, 15W30, 15W40 |
| Suction height | Up to 7m |
| Projection height | Up to 25m (25 m beyond the hose length) |
| Total projection capacity | 50 m |
| Pressure/Flow at pump's outlet | 7 bars / 16 m3/h |
| Pressure/Flow at 25m of hose | 7 bars / 16 m3/h |
| Autonomy | 4 hours |
| Hose | 3 positions: Off / Attack / Defence |
| Dimensions | 570 x 540 x 750 mm |
| Weight | 45 kg |
Motor pump
Accessories included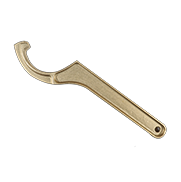 1 wrench for tightening GRF fittings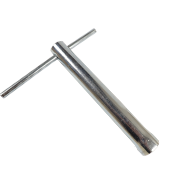 1 Spark plug removal spanner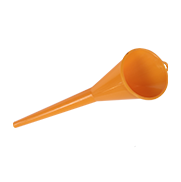 1 funnel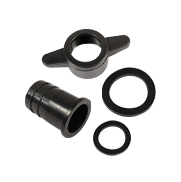 Suction hose connection kit: 2 stainless steel hose clamps, 2 connectors, 4 joints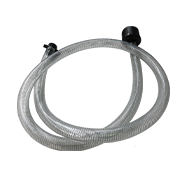 1 x 3m D40 rigid PVC suction pipe
Suction strainer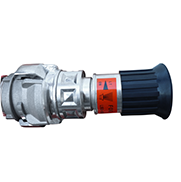 Projection hose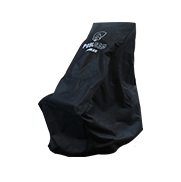 Storage cover
Find a reseller