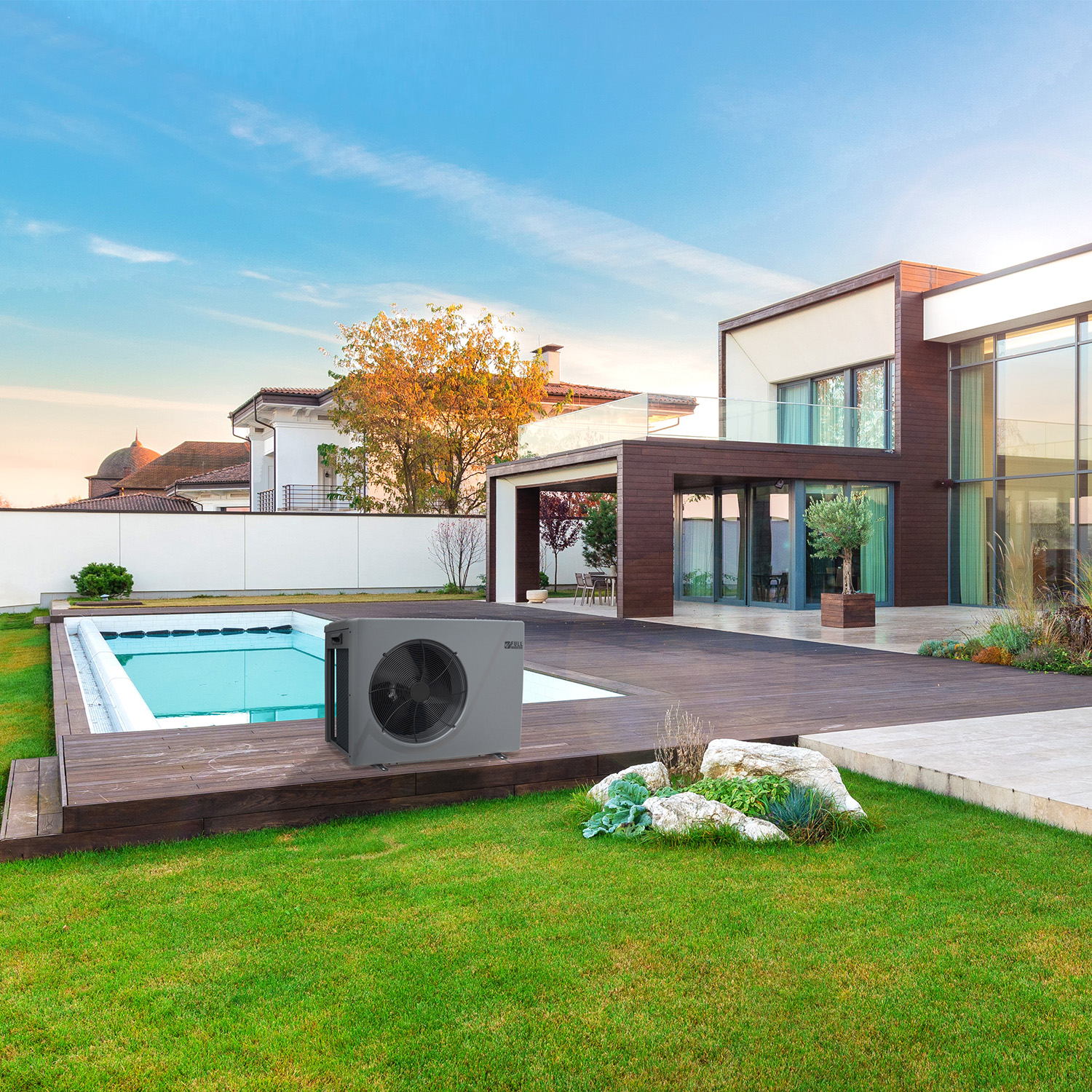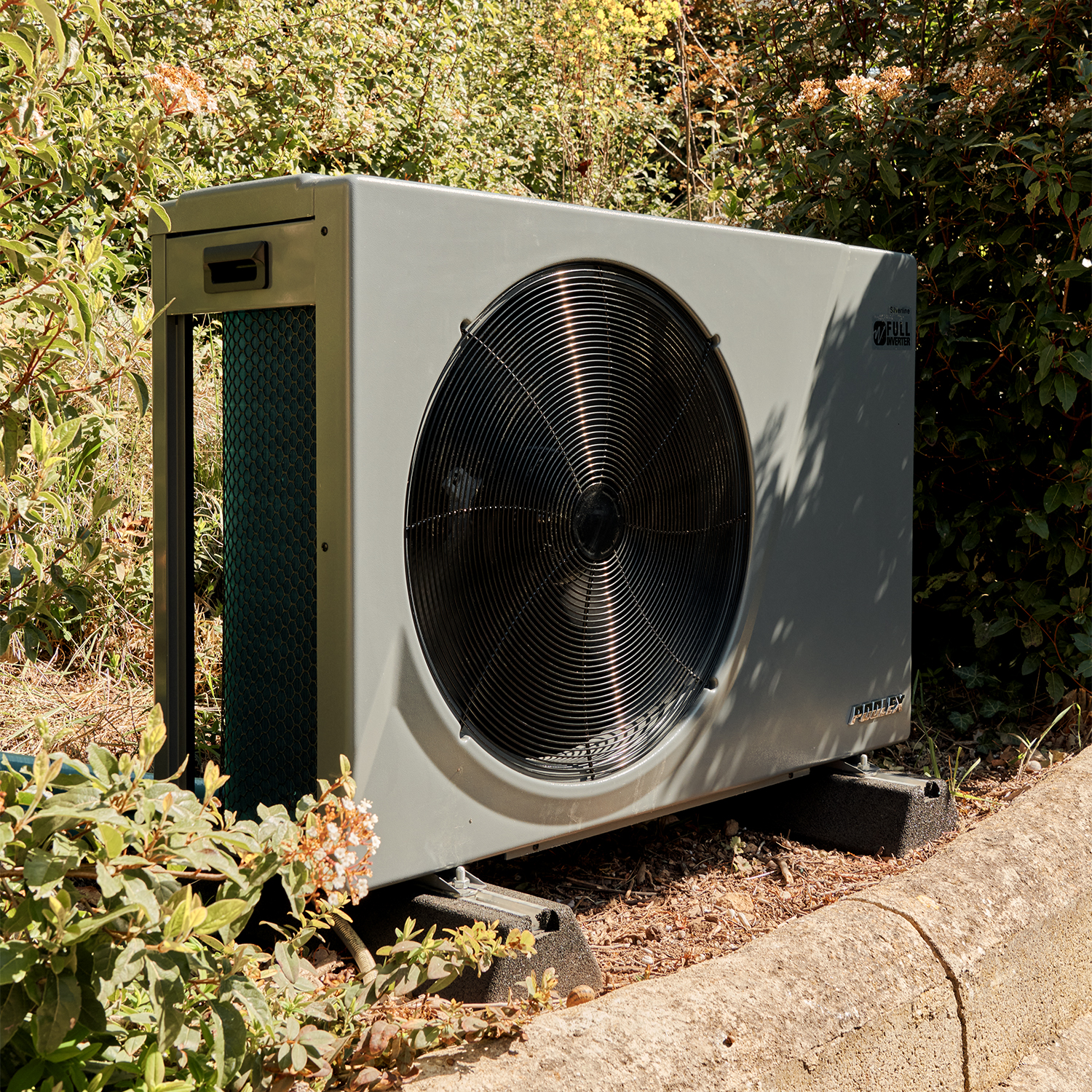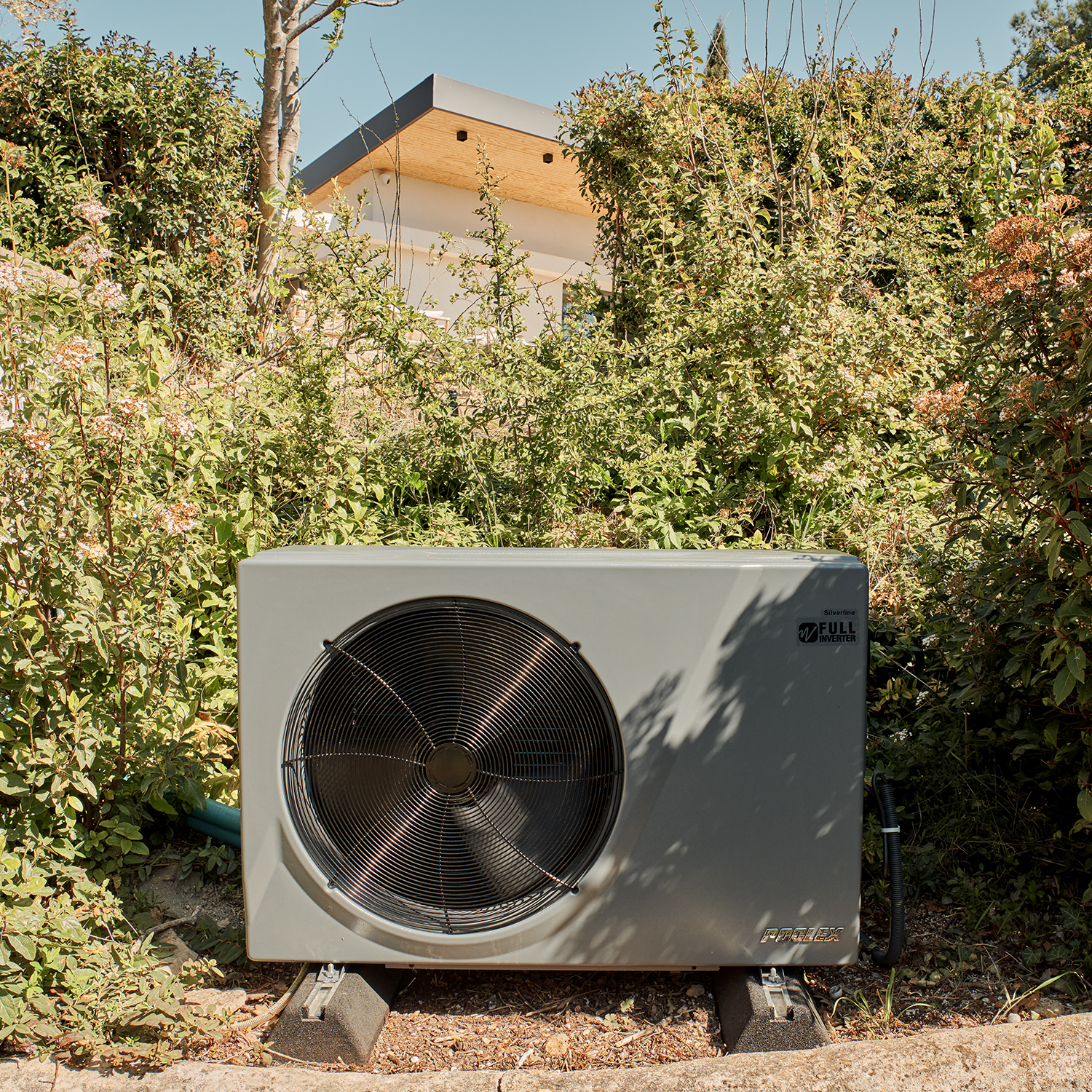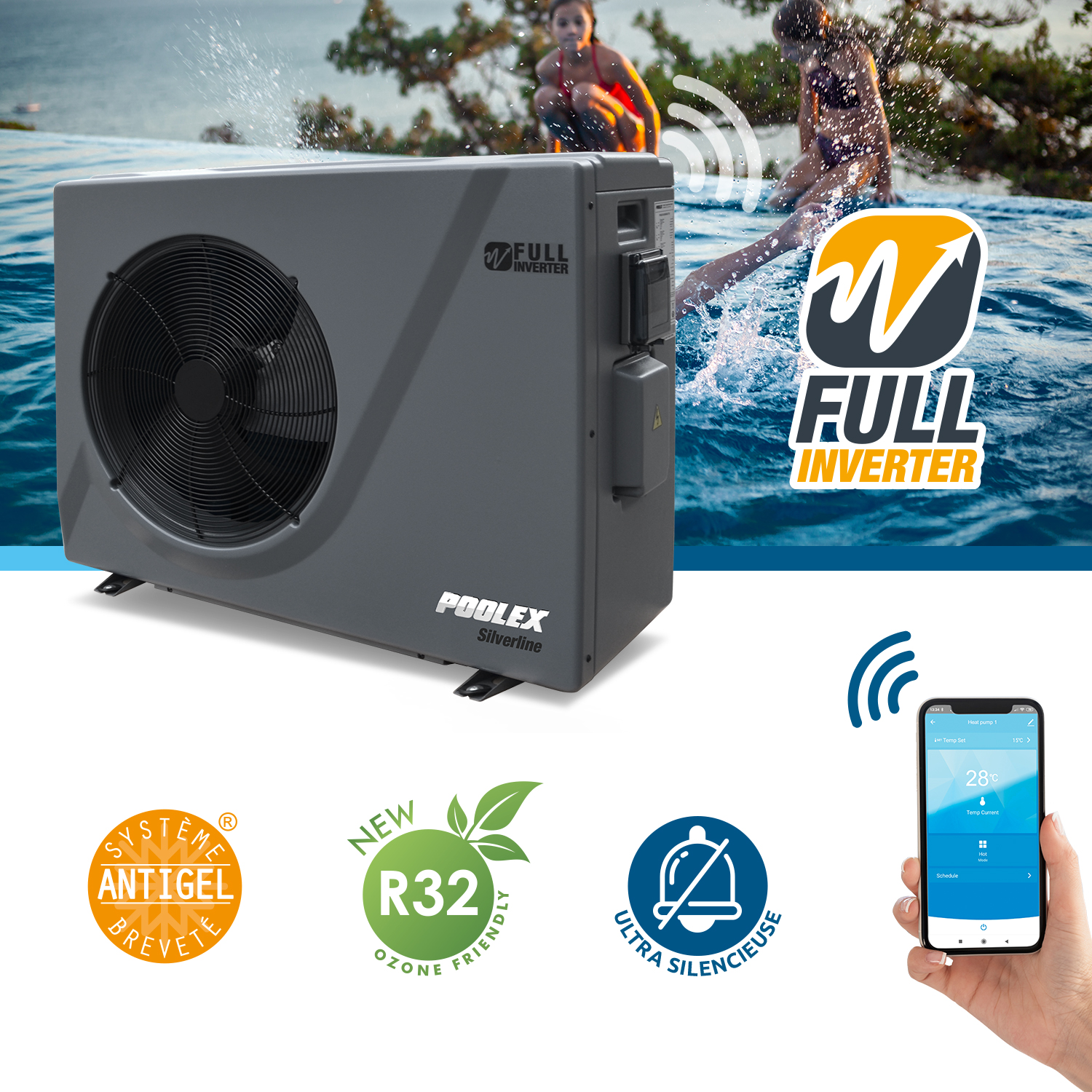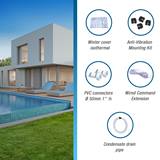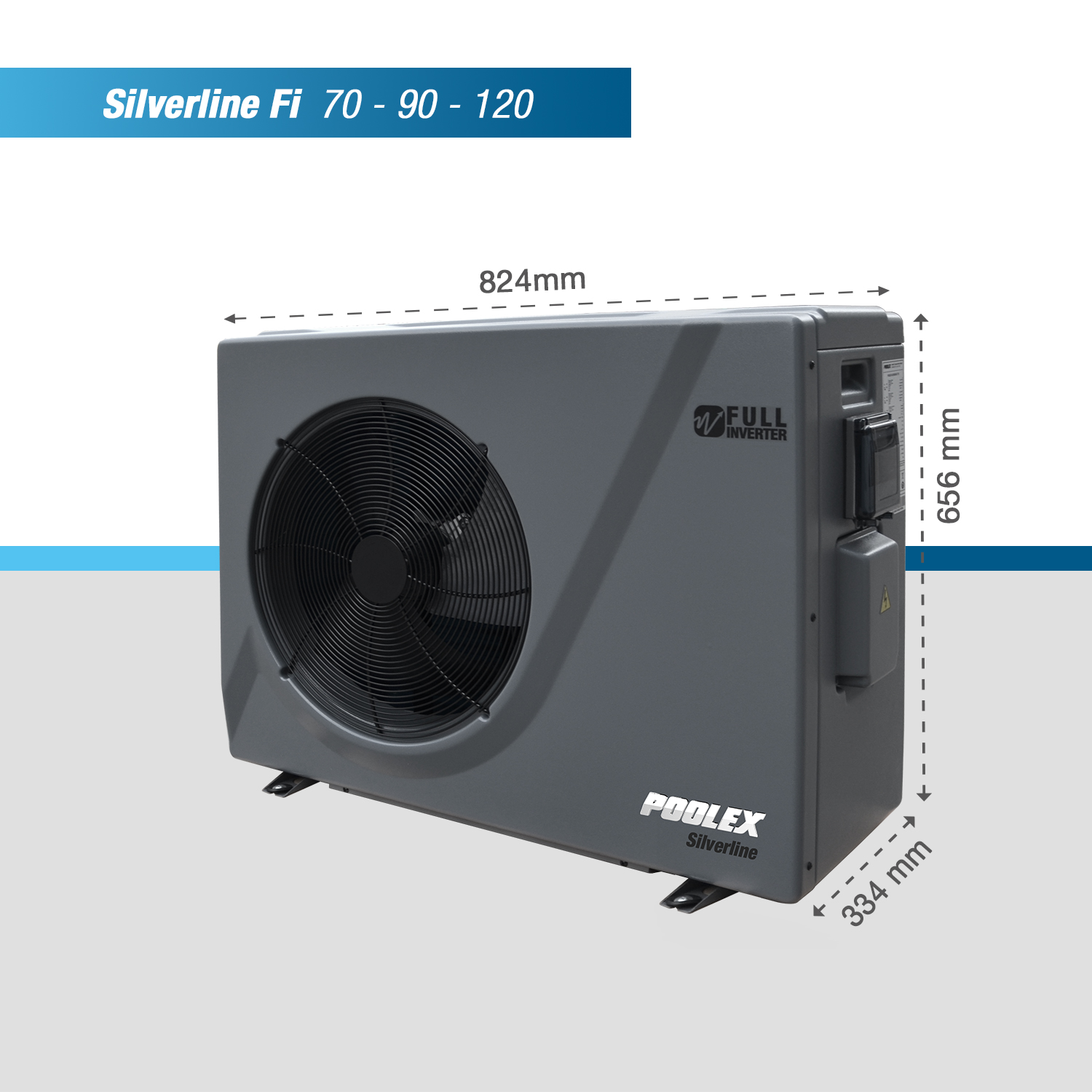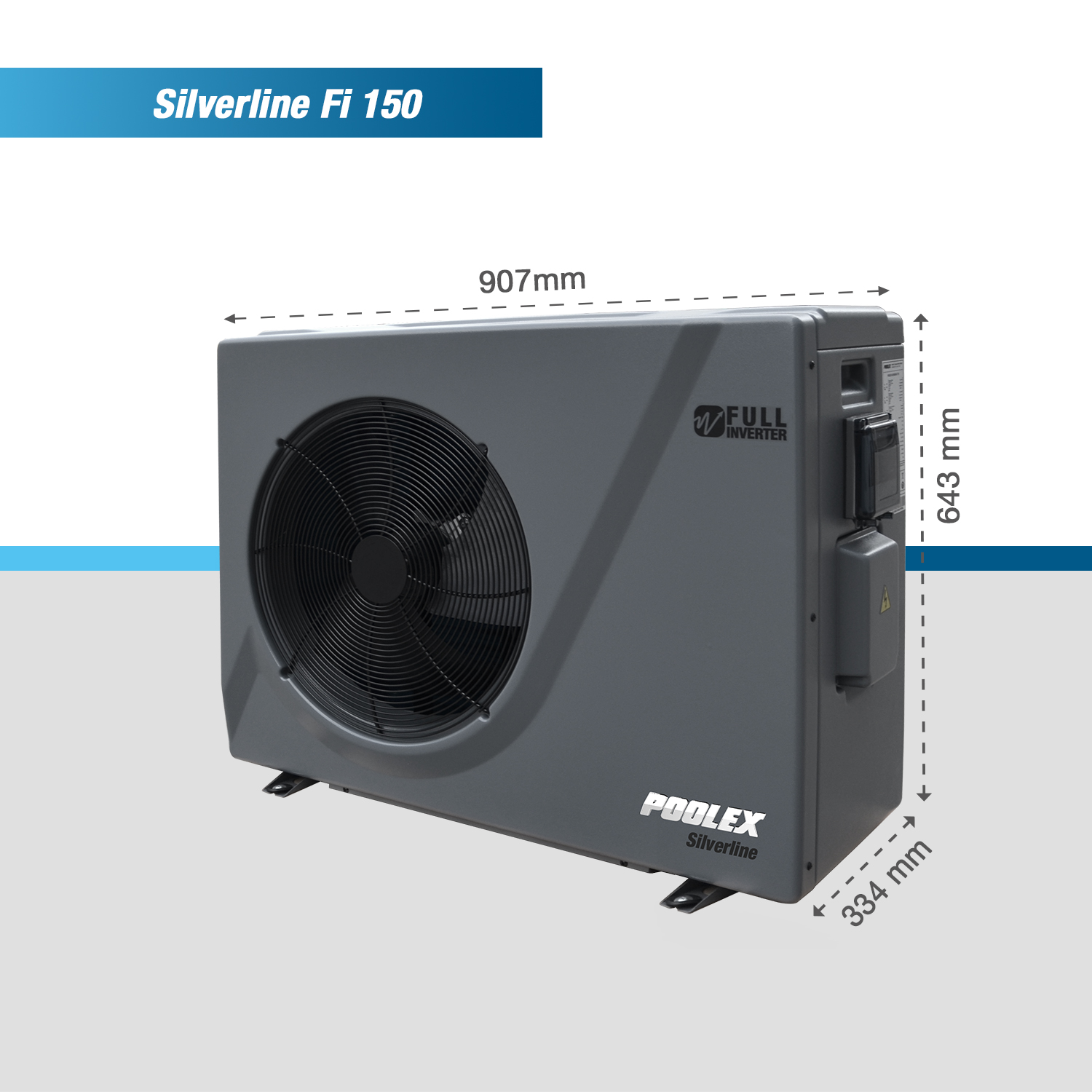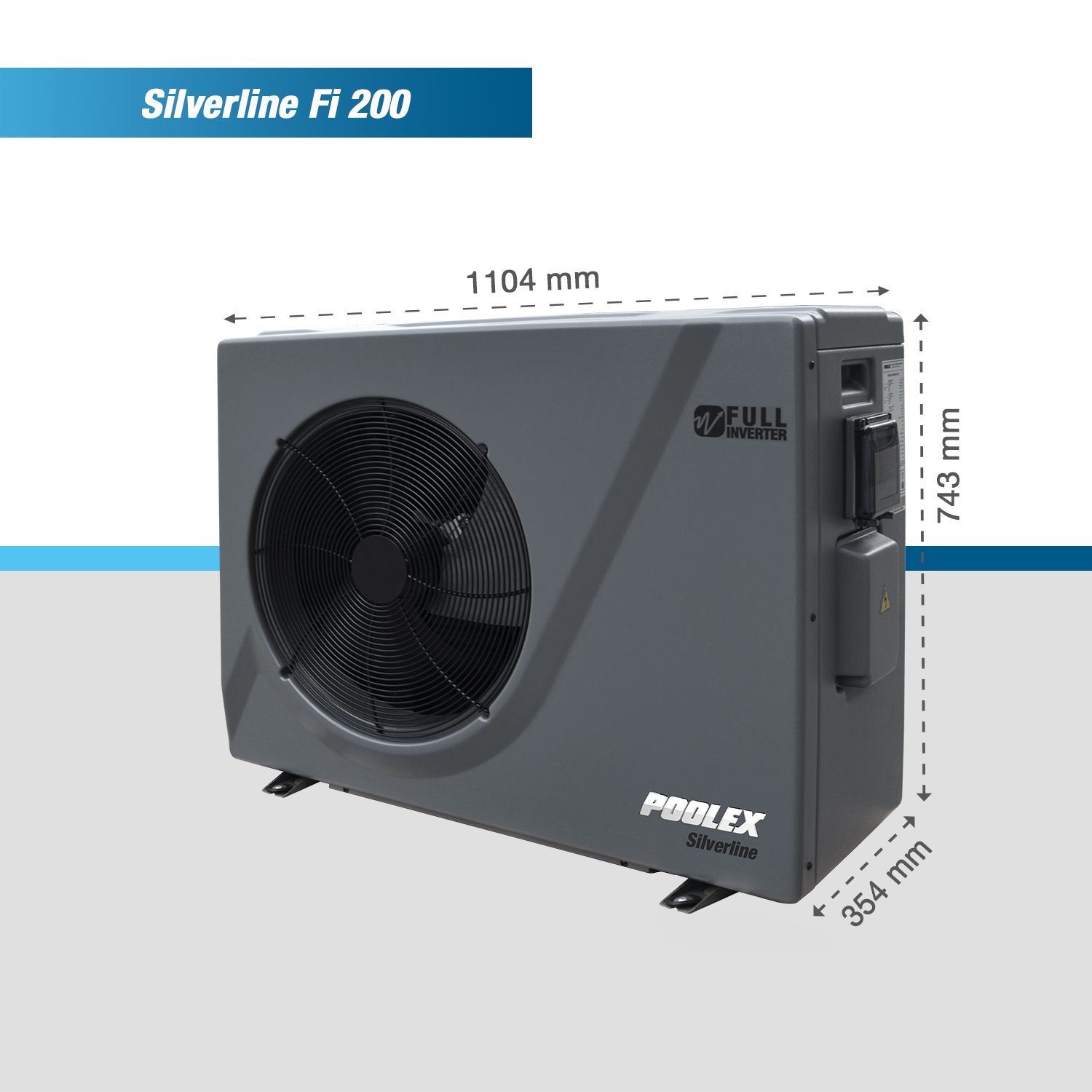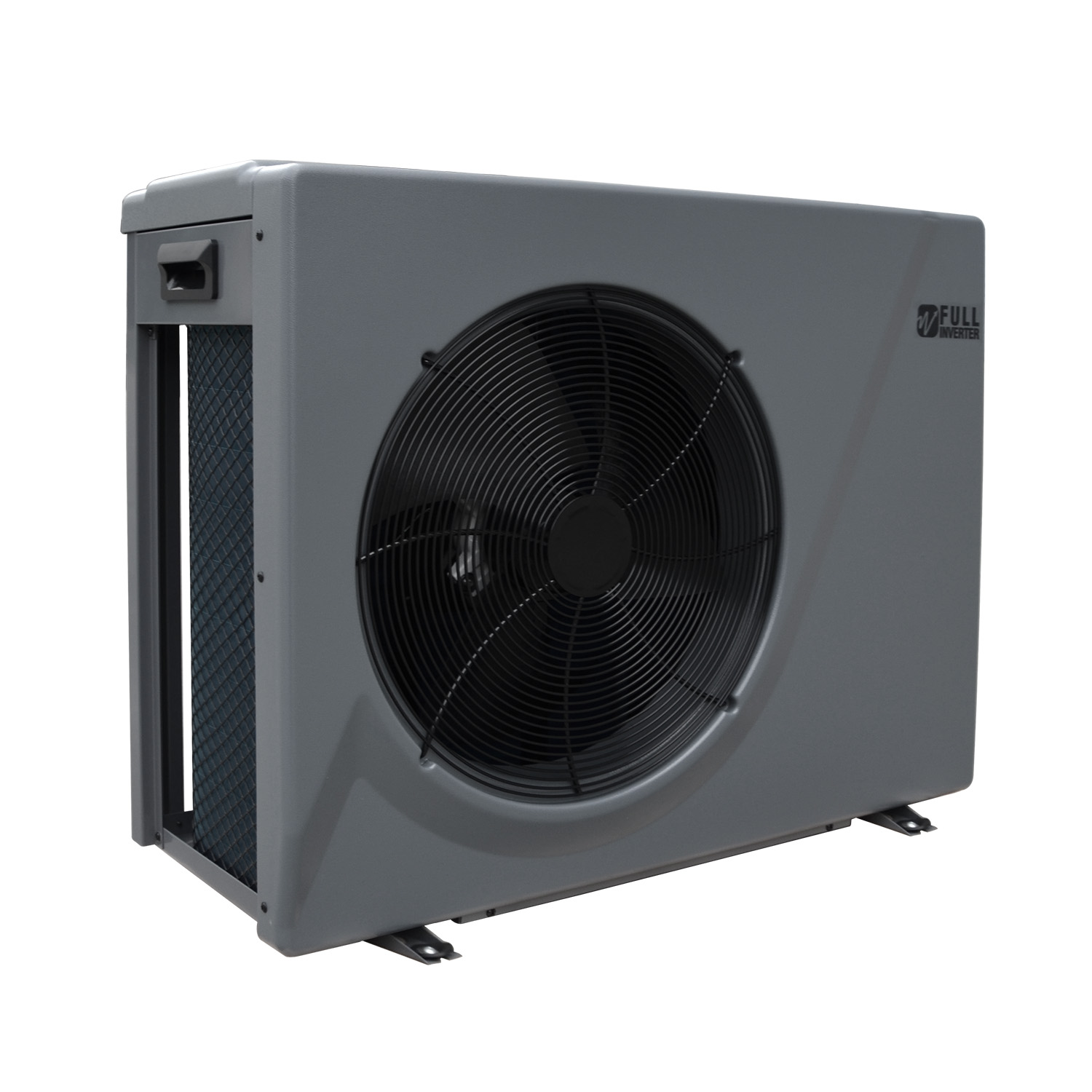 Heating / Heat Pump
Silverline Fi
Swimming pool heating
5 capacities | For pools up to 110m3 | Operates down to -7°C

Full Inverter

Chauffe / Refroidit

Compatible traitement au sel

Coque ABS légère
Advantages
Why choose the Silverline Fi to heat up your swimming pool
Poolex Full Inverter technology at the best possible price.
Building on its success, the Poolex Silverline is now available with Full Inverter technology. This improves its performance and further reduces your electricity bill. You can now enjoy your swimming pool from Spring to Fall.
With Full Inverter technology, the Silverline Fi has the ability to vary the speed of its compressor and fan in continuous mode without any peak consumption. This type of reduced frequency regime can reduce your electricity consumption by up to 35% over a year compared to an ON/OFF swimming pool heat pump.
Its use still remains as easy with its LED control panel on which you can check and monitor, at any time, your heat pump status. For your convenience, Poolex has integrated a remote control system with a 10 metre cable extension. Control your Silverline Fi from your patio without any difficulty.
The anti-UV treated ABS shell makes this heat pump lightweight.
Full inverter technology for more energy savings
Popular in the domestic heating and air conditioning sectors, Full Inverter technology adjusts precisely the fan and the compressor, turning the heat pump into a smart pump.
The compressor starts up gradually. An automatic regulator boosts the heat pump's capacity for a rapid rise in temperature when the set temperature is far from the pool temperature. During the season, to maintain the set temperature, the heat pump operates at reduced power.
The Full Inverter heat pump therefore operates more stably. The compressor avoids sudden starts and stops. All this for energy savings of over 35% compared with an ON/OFF pool heat pump.
Silent and economical
With its Full Inverter technology, the sound pressure of the Silverline Fi drops when your pool has reached its set temperature. The heat pump adapts its power to keep your pool at the right temperature, the compressor makes you forget the pump is functioning, and the fan speed is reduced.
The soft start and variable frequency compressors and fans avoid any peak in consumption, allowing energy savings of up to 35% over 1 year compared to a swimming pool heat pump.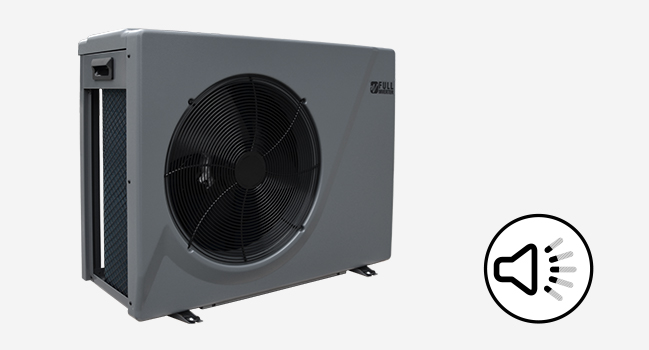 Reversible hot/cold
Thanks to its reversible functionality, the Silverline Fi has the capacity to cool down and heat up the water in your pool. This is particularly useful for small above-ground pools where the water tends to heat up quickly under the action of the sun's rays, with a risk algae spreading on the liner.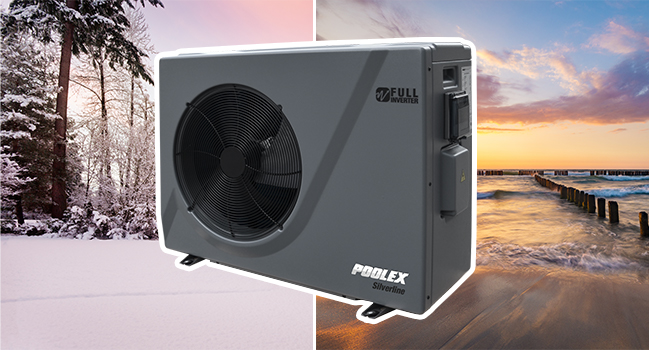 Integrated Wifi connection
As with your home air conditioning, lighting and maybe even your alarm, you can now control your pool heating from the same app.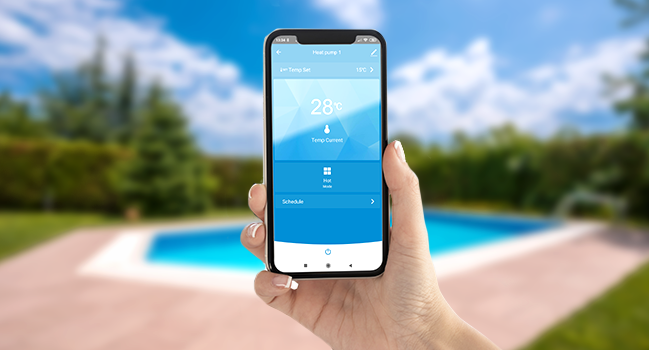 Model
Jetline Silverline Fi 70
Jetline Silverline Fi 90
Jetline Silverline Fi 120
Jetline Silverline Fi 150
Jetline Silverline Fi 200
Pool volume (m3)
From 30 to 45
From 40 to 50
From 45 to 65
From 65 to 80
From 80 to 110
Condition:
Air 26°C
Water 26°C
Hygro 80%
Max. Output power (kW)
6.8
9.2
11.3
14.5
19.2
Min. Output power (kW)
1.94
2.23
2.28
2.25
2.59
COP
12.9~6.47
13.9~6.3
16.1~6.07
16.1~5.96
16.2~6.1
Condition*:
Air 15°C
Water 26°C
Hygro 70%
Max. Output power (kW)
5.2
6.4
8.4
10.5
14.1
Min. Output power (kW)
1.35
1.4
1.6
1.8
2.08
COP
6.4~4.6
6.3~4.4
7.6~4.5
7.5~4.5
8.0~4.5
Power supply
Mono 230 V / 50 Hz
Heating temperature range
15°C~ 40°C
Cooling temperature range
8°C~ 28°C
Operating range
-7°C~ 43°C
Flow (3/h)
2~4
3~4
4~6
5~7
7~9
Refrigerant
R32
Packaging dimensions (mm)
886x404x778
969x404x778
1166x424x876
Dimensions (mm)
824x334x656
907x334x643
1104x354x743
Net weight (kg)
36.8
38.5
43
47.8
58.8
Noise at 1 m (db(A))
37~50
37~51
38~52
40~54
41~55
Noise at 10 m (db(A))
19~29
19~30
21~31
23~34
23~34
Compressor type
Hermetic Rotary DC Inverter
Compressor brand
Toshiba
Mitsubishi
Toshiba
Heat exchanger
Twisted Tech©Titanium
Operation
(Full Inverter) Auto / Heating / Cooling - Boost, eco
Heat pump
Compressor
Against corrosion on the titanium coil
Accessories included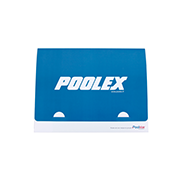 Maintenance kit including multi-language user anual.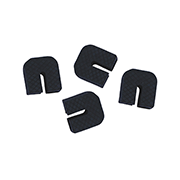 Anti-vibration support kit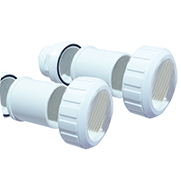 PVC connectors 50mm 1" ½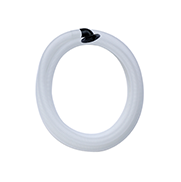 Condensate discharge pipe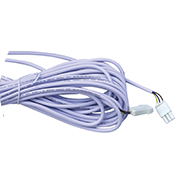 Extension for wired control (10m)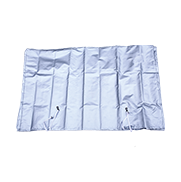 Winter cover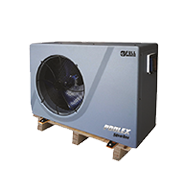 Delivered on wooden pallets
Find a reseller